As a professional double bass player and luthier's son, I began to think about a bow not only as a player but also as a maker. I was interested in the possibilities of a bow making as well as in the needs and comments of my colleagues. This all led me to the idea of a bow production. I tried a variety of styles such studies Prof.Miloslav Gajdoš I could fully understand the needs of solo style, and also as a player Brno Philharmonic Orchestra and Janáček Theatre Brno and different styles at play in the orchestra. Also, cooperation with some Baroque ensembles (The Czech Ensemble Baroque Orchestra, Musica Figuralis, Musica Aeterna, Collegium Musicum Grosmünster etc.)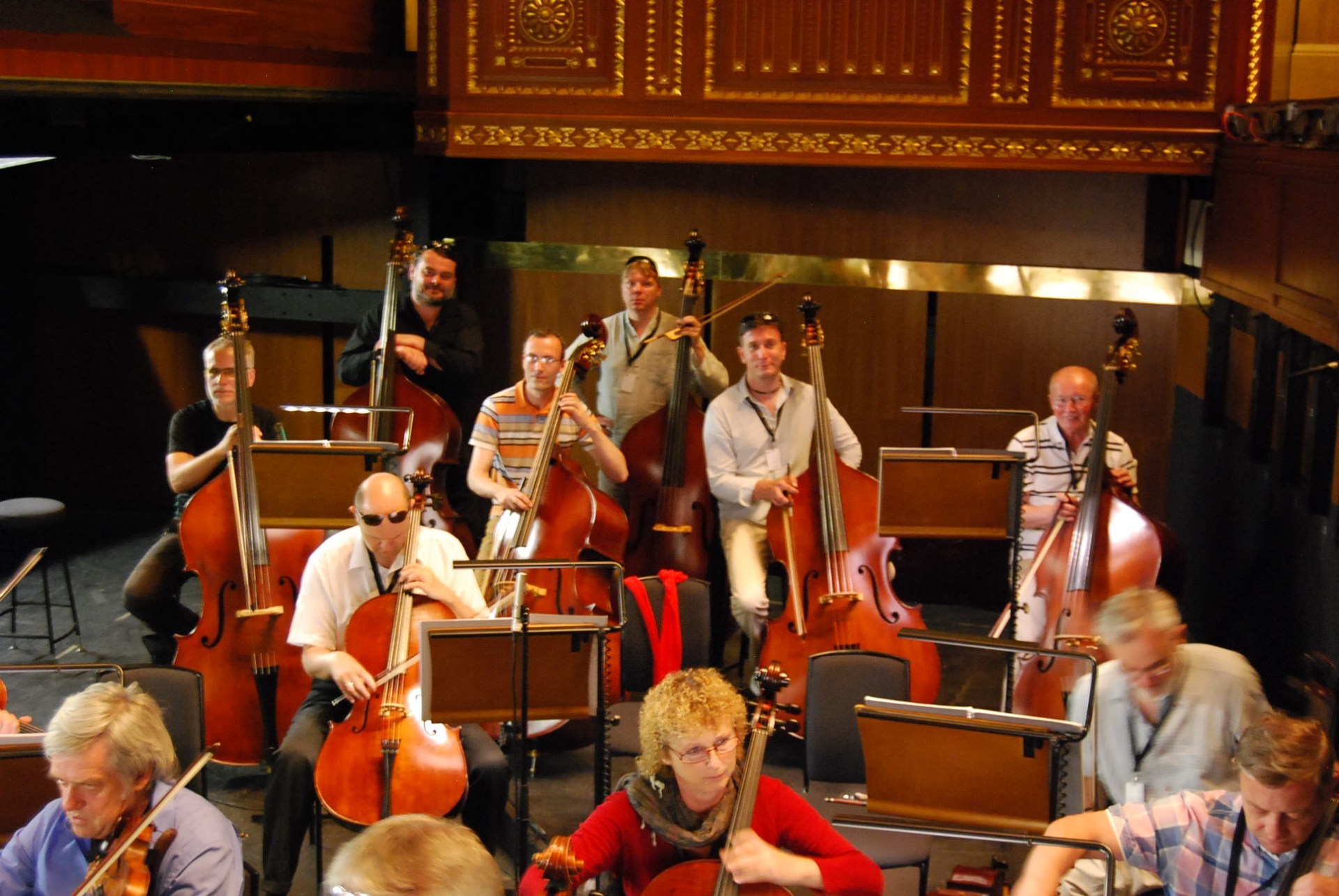 The design of the bow has evolved over several centuries and has seen many shapes, sizes and other attempts that have transformed it to the way it looks today …
In my opinion, a bow is an extended arm of a player himself and together they form a connection which provides exceptional opportunities in the performance… we all have slightly different hands, which makes each musician unique and in conjunction with a good bow he can achieve almost undreamt-of possibilities …
In the making of a double bass bow I use various models and lengths, a solo bow has its bow stick more curved and a there is a smaller distance between the stick and hair. Instead, the distance between the stick and the hair in an orchestral bow is deliberately larger due to different styles of play in the orchestra (spiccato etc.).

All the wood for my bows is dried and stored with love and care and I always intuitively use the best piece of wood when making a new bow. The best option is to have a bow individually made to customer's requirements and needs, e.g. the stick length, frog size, etc.
At the moment, you could find my bows in different parts of the world being used by some excellent bass players such as Robert CD Nairn, Thierry Barbé, Jeff Bradettich, Prof.Klaus Trumpf, Andy Benetzen, Enrico Fagione, Satori Hasegawa, František Machač, Manuel Trinidad,Petr Kupčák and others.